Safe, continuous process which can be remotely operated. Easy scalable.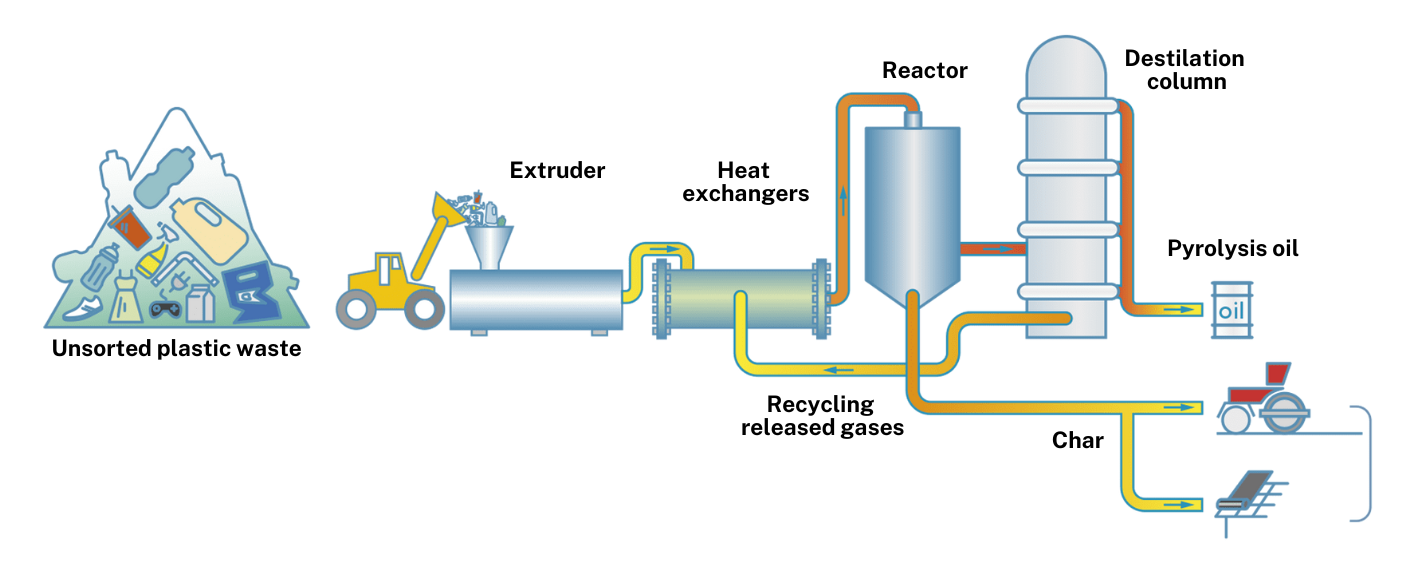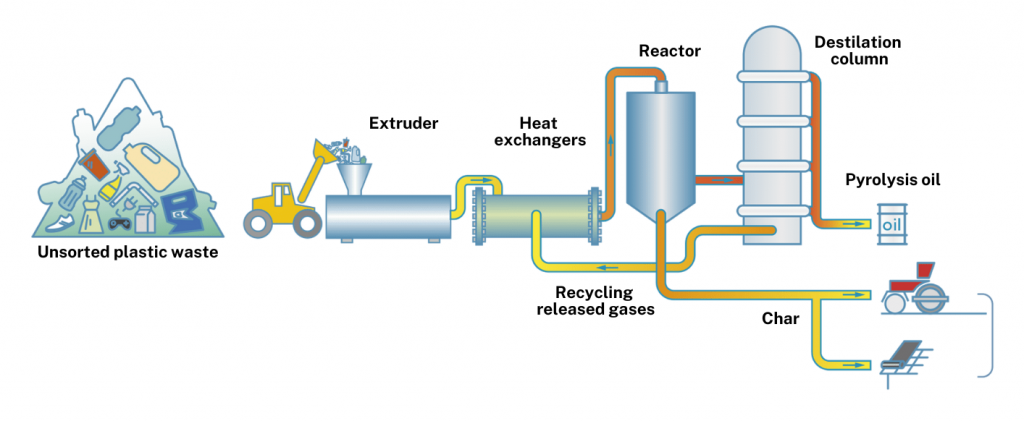 Making all plastic circular and sustainable
BlueAlp Technology has been developed to give all plastic waste a potentially infinite life as a new feedstock for future plastics and chemicals. Employing chemical-based conversion upcycling, it takes old plastic that cannot be recycled mechanically and gives it commercial value. This makes it economic to recycle every piece of plastic, and to do this over and over, endlessly.
Currently, burning old plastic sends an estimated 850 million metric tons of greenhouse gases into the atmosphere each year. The benefits of ending this alone would be huge, even before you factor in the amount that is dumped in landfills or which finds its way into our rivers and oceans.
---
Chemical upcycling will play an increasing role in overall plastic recycling
Chemical recycling technologies are increasingly viewed as the gamechanger in the drive to decarbonize the way we live and move to a more sustainable and circular model. Traditional mechanical recycling is very effective with monostreams, such as PET used in drinks bottles, that plastic must be clean, sorted, of high quality and of the correct type. Even then, the potential for recycling is limited as recycling degrades the plastic until it becomes unfit of its original purpose or unacceptable to the consumer.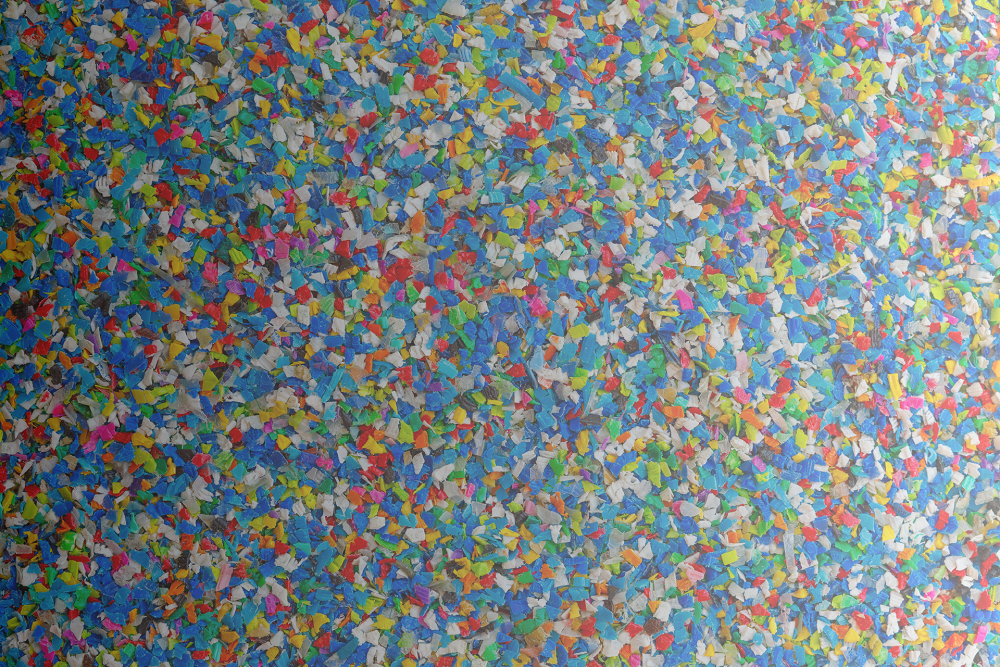 Chemical recycling benefits vs. mechanical recycling
Chemical recycling, more accurately known as upcycling, expands on mechanical recycling in a number of ways. It can be used to process more types of plastic. That plastic can be older and dirtier using BlueAlp Technology. These are important benefits towards less plastic pollution of our land and seas.
Of the three ways to chemically recycle plastic – dissolution, depolymerization and conversion – BlueAlp Technology is based on the last of these.
Our patent-protected technology heats and cracks the plastic feedstock in an oxygen-free heating process. The resulting raw material – a fossil-free oil – can be used make the new plastics and chemicals we require without extracting yet more virgin fossil fuels. In this way we can meet people's needs while at the same time decarbonizing society and transforming plastic from a CO2 problem into a circularity solution.
---
Widest plastic feedstock
No overcracking
Slow-cracking/gradual-heating process supports optimal cracking at precisely the correct temperatures
Continuous operation
More efficient process and better control of process parameters with no need to reconfigure your plant to accommodate feedstock variations
Fast and lower-cost scaling
Expand your upcycling capacity from 17kt of input waste per year to 70kt a year by without investing in a new cracker
Less energy
Required significantly less energy than traditional pyrolysis-based cracking
Highest quality
Precision cracking process delivers top quality product
Any kind of plastic
High tolerance for low-quality end-of-life plastics