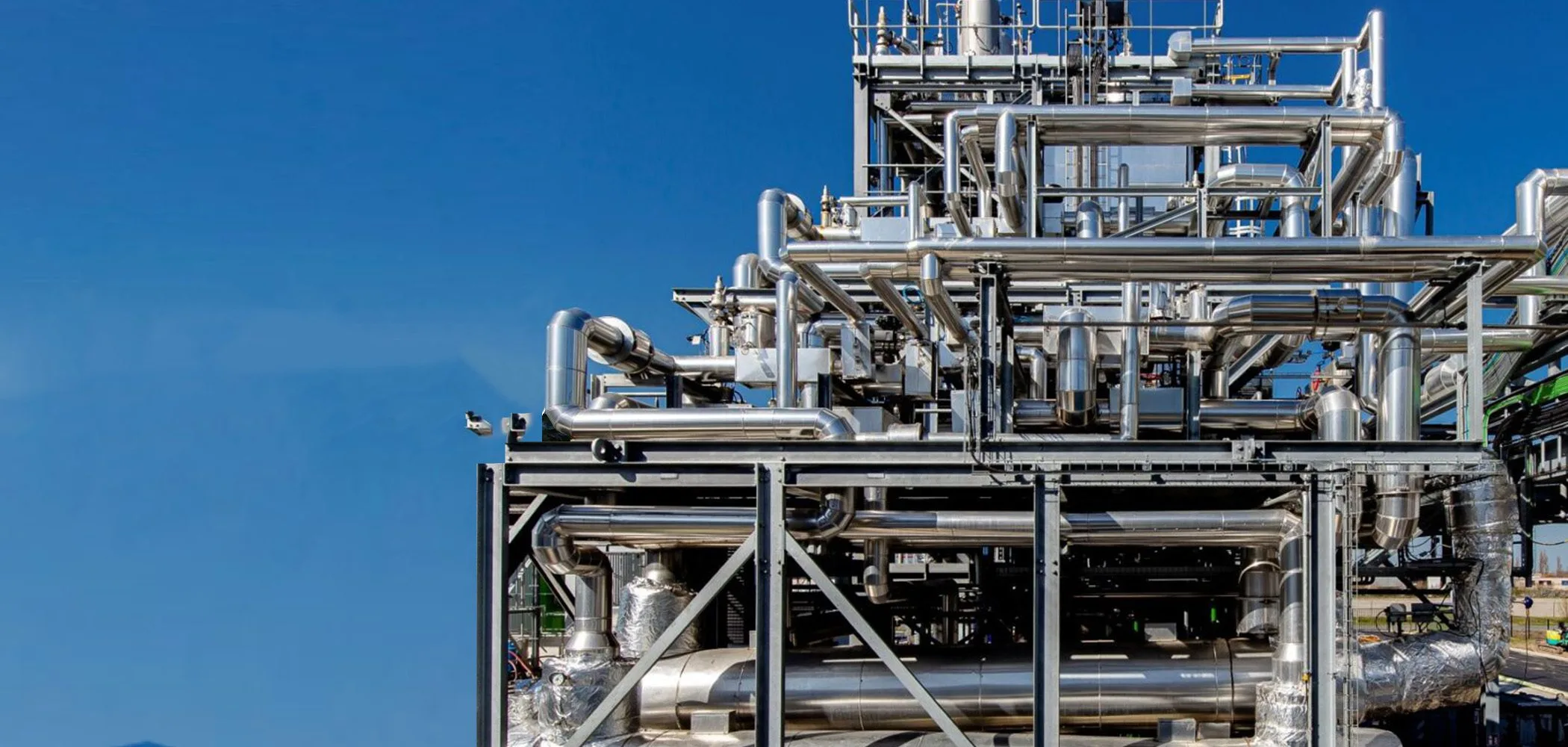 Gamechanger technology for
plastic circularity
A new era for plastic
BlueAlp advanced recycling
We need plastic to help us feed, house and care for each other. But we also need to solve the CO2 emission and other challenges that come with it: landfill, incineration and plastic soup.
The good news is we can do it. Using mechanical recycling we can already make new plastic from good quality plastic waste. And now, where that's not possible, we can use chemical recycling – also known as upcycling – to turn dirty old plastic, the majority, into a clean, new and valuable feedstock, and so dramatically reduce our future dependence on virgin fossil oil.
Currently, BlueAlp Technology is the only process that can support this kind of chemical upcycling at scale. Using our patented, pyrolysis-based 'slow-cracking' technology, we can now turn all plastic waste back into high quality oil for reuse. And we can do it over and over again, endlessly. Backed by leading chemical players, BlueAlp Technology can help us to decarbonize and shift how we live towards the ideals of circular and sustainable.
Safe and robust design
BlueAlp Technology has been designed to chemical industry standards and assessed against HAZOP and LOPA benchmarks.
Secure intellectual property
Patented technology portfolio.
Co-development with industry
Joint development agreements with leading global petrochemical companies. IP owned by BlueAlp.
Real-world operational experience
Pilot plant opened in 2014; commercial plant opened in 2020; next generation in active development.
Operational since 2014
The first successful demonstration of what would become BlueAlp Technology after, involved a pilot production plant of around 3 kt, back in 2014. Six years of development later, we launched our first commercial prototype plant, with Renasci & Den Hartog, in 2020. This prototype can process around 17 kt of plastic feedstock per year.
Meeting all industry standards in 2022
The design of our plant is now aligned with the petrochemical industry standards. It can accept a wider range of feedstock, and reliability has taken a further leap forward with the introduction of a sparing philosophy that enables economic and reliable operation. The capacity has grown too, to 70 kt a year.